Next Level
Shipping Solutions
Thrive in 2022 and beyond. Prioritize improvements, monitor your shipping trends, and plan for the future with Sifted Logistics Intelligence.
Questions? Talk to an expert.
Upgrade your shipping with these powerful tools.
Contract Management Suite
Manage your contract with ease.
Carrier contracts are the backbone of your supply chain. And securing best-in-class rates sets you up for success in the short and long term. Use Contract Engineering to establish targets, run re-rating scenarios, strengthen your relationship with your carrier rep(s), and optimize how and who you're shipping with.
Modeling & Simulation
Make smart supply chain adjustments.
Supply chain investments can be substantial. But modeling them before pulling the trigger isn't. See the impact a new box-size will have on your bottom line. Understand the environmental impact of a new distribution center. Establish realistic transit time expectations and goals. All before spending a dime.
"When you're spending over a million dollars on shipping each year, there's always an opportunity to spend less…[Sifted] mined every line of shipping data…and came back with recommendations for six-figure savings."
Brian Robertson
Shipping and Receiving Team Leader
Chicago Music Exchange
Data normalization & Trends
See all your shipping data in one place.
Full shipping visibility – across all your carriers – is vital. Understand how you're trending (and what you should do about it) across key metrics like shipping charges by service type, package count, transit time, and average cost per pound.
Trusted by more than 5,000 businesses across 400 industries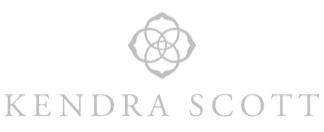 Get Your Logistics
Intelligence Demo
Strategic ways to prevent loss down the line
Services you could be utilizing right now for savings
Ways to cut material costs without cutting quality
Are you an FBM (fulfillment by merchant) Amazon seller?
Check out our Marketplace Intelligence solutions to protect your bottom line.
Cold Chain Shipping Feels the Heat from Rising Demand