Logistics Intelligence
Solutions.
Thrive in 2023 and beyond. Prioritize improvements, monitor your shipping trends, and plan for the future with Sifted Logistics Intelligence.
Shipping Insights & Alerts
SIFTED SCORE
Gauge your shipping health.
The Sifted Score is like a credit score for shipping. See where you stand, where you've been, and how you can improve. It's a great place to start when prioritizing improvements to your shipping carriers and operations.
MULTI-CARRIER VISIBILITY
See normalized shipping data.
Full shipping visibility – across all your carriers – is vital. Understand how you're trending with key metrics like shipping charges by service type, package count, transit time, and average cost per pound.
Export Center
Manage and filter reports.
Confidently report on what matters to you, your boss, and your business most. The Export Center houses all your reports (plus gives you a quick view of their details) for you to easily pull and share as needed.
Package Level Billing Details
Drill into your data.
Sometimes you need the nitty gritty data. But we make it easy. Filter your package and charge level detail by company, mode, carrier, service, charge, dates and more. And save those filters as needed. Your future self will thank you.
Time in Transit
Eyes on Your Transit Times.
A hot topic on your customers mind: When will my package arrive? The Time in Transit dashboard can help you answer that question with confidence. Improve your operational efficiency + keep your customers happy. A win-win.
Network Distribution Optimization
Simulate warehouse locations​.
Is it time to consider a new warehouse or distribution center? Network Distribution Optimization pinpoints where you need to be located to reach your customers most efficiently (aka cheap + fast). You'll see the cost/pack and transit time impact to know that you're making the right call.
Optimal Service Selection
Choose the best service type.
Ground vs. 2-day vs. 3-day vs. overnight. Small adjustments to your service type can make a big impact on your bottom line. Why pay for something you don't need? Make the switch for a quick win today.
Package Modeling
See the impact of a new box.
Additional handling and oversize/dimensional charges can add up. Which means you might want to take another look at how you're packaging your products. Package modeling lets you simulate changes before investing in a box rework.
GRI & Peak Season Analysis
Prep for rate increases.
Rate increases are constantly headed your way. Getting ahead of their impact is key. Our GRI and peak season analysis helps you do just that. See how new rates will affect your business and avoid costly surprises down the road.
"When you're spending over a million dollars on shipping each year, there's always an opportunity to spend less…[Sifted] mined every line of shipping data…and came back with recommendations for six-figure savings."
Brian Robertson
Shipping and Receiving Team Leader
Chicago Music Exchange
Contract Simulation
Establish contract targets.
Carrier relationships are the backbone of your supply chain. And securing best-in-class rates sets you up for success in the short and long term. Run re-rating scenarios, strengthen your relationship with your carrier rep(s), and optimize how and who you're shipping with today.
Rate Compliance
Validate carrier rates.
You have contract terms for a reason. And it's important to validate your charges against negotiated rates. Rate compliance shows you if there is a discrepancy – and gives you the data to back it up with your carrier.
Contract Monitoring
Prevent surprise charges.
Your contract tiers can sneak up on you…without a tool to manage them. Contract Monitoring stops surprising volume-based pricing penalties and keeps you from exceeding or falling out of your negotiated tiers.
Logistics Engineering
Get consultative expertise.
Need a hand with your contract management? You're not alone. There is a lot to learn, process and act on. Our experts have your back. Establish realistic targets and find win/win scenarios for you and your carrier(s).
Parcel Invoice Audit
Secure money you're owed.
Carrier mistakes happen. Invalid accessorial fees eat away at your bottom line. Automatically detect billing errors and secure refunds you're owed with parcel audit. It's "free money" for your business.
Automatic Bill Pay
Automate the way you pay.
Whether you want to save time on data entry, avoid late payment penalties, or maximize discounts, Bill Pay is the best way to free up your staff and focus on productivity – not paperwork.
Shipment GL Coding
Reduce coding errors.
Coding complexities can add up. Multiple accounts. Multiple carriers. Multiple people. Reduce billing errors and time spent sorting through your ledgers with GL Coding.
Claims
Stop leaving behind cash.
You could be leaving behind cash from lost/NPOD and damaged package claims. But the filing process can be time consuming & overwhelming. Let us alleviate that stress & file them for you.
Databridge
See & Act on Accurate Data.
With multiple systems fueling your parcel shipping operations, it's more important than ever to see and act on accurate data. With databridge, your parcel invoice data is normalized, aggregated and transferred into the systems you use everyday (ERP, etc.).
Trusted by more than 5,000 businesses across 400 industries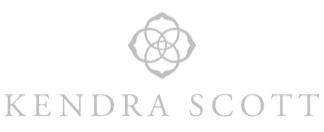 Get Your Logistics
Intelligence Demo
Strategic ways to prevent loss down the line
Services you could be utilizing right now for savings
Ways to cut material costs without cutting quality
Are you an FBA (fulfillment by Amazon) seller?
Check out our Marketplace Intelligence solutions to boost your bottom line.
What's Trending in Supply Chain Logistics for 2023?