Tomorrow's Insights
Delivered Today.
Get visibility into your operations now and powerful insights into what's next. The best software, backed by the right people, can do more than save time and money. Sifted builds business savvy.
The future of shipping is here.
An ever-changing, supply-chain-wrangling,
carrier-contract-refining, make-it-happen future.
Sifted puts the power in your hands.
Next Level Tools for Your Business
Insights & Alerts
Get Sifted Score updates and track the things impacting your business most. With 24/7, always-on monitoring, you'll get the lowdown and updates you need to make the right decisions at the right time. Gain total control over your supply chain and the power to mold your future.
Decision Support
See how supply chain adjustments pay off before you pay out. How will new box sizes affect your bottom line? What's the environmental impact of a new distribution center? Is it realistic to set this transit time from A to Beyond? Modeling is all about seeing the road ahead.
Carrier Management
Streamline how you manage your carrier operations and contracts. Secure best-in-class rates. Establish targets, run re-rating scenarios, strengthen carrier rep relationships, optimize shipping choices. Ongoing carrier management is the winning tactic you need today.
Business Automation
Let software do what it does better than people can. Audit, bill pay, insurance – many parts of your business that you may be handling manually – all gain precision, ease, and time-saving impact with Sifted.
Boost Your Score –
Level Up Your Business
.
It's like a credit score for shipping–only better, because it helps you improve efficiency, cut costs, and master logistics mayhem.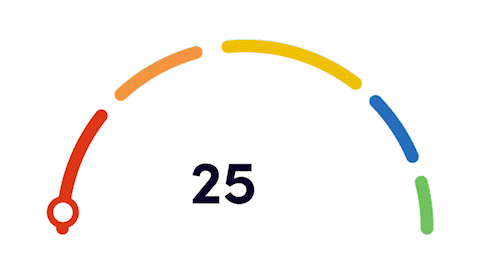 "Not only did we reduce our transit time by 51% by utilizing Sifted's distribution center modeling, but using their software, we reduced our parcel contract spend by 21%."

"Our high shipping volumes can easily drive millions of dollars in surcharges. And in some cases, the surcharges are warranted but in others they're simply mistakes. With Sifted, we know the difference between the two and can do something about them. We're having smarter conversations about where to prioritize and apply resources."

"The initial setup was very, very simple. It resulted in free money that we were not getting otherwise, so it's definitely worthwhile. Ultimately, that experience and satisfaction with Sifted were what kept us around for the additional offerings."

We're here for the momentum makers.
The business innovators. Problem solvers,
collaborators, challenge-takers getting it
done now, heading for what's next,
looking for that always-on edge.
15
Years in the Logistics
Data Business
$110M+
Saved for
our Clients