Trusted by more than 5,000 businesses across 400 industries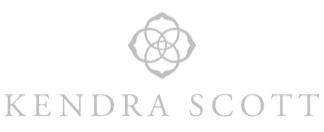 Thousands of logistics and operations pros love Sifted
Our high shipping volumes can easily drive millions of dollars in surcharges. And in some cases, the surcharges are warranted but in others they're simply mistakes. With Sifted, we know the difference between the two and can do something about them. We're having smarter conversations about where to prioritize and apply resources."
Thomas Ganey
Senior Vice President, Operations
SimpleTire
Easiest savings we ever found. Sifted set us up and the audit was running. The 'hard savings' are nice, but we see the bigger opportunity in the 'soft' savings. Sifted has helped us move toward our continuous cost and process improvement goals with real savings and great tools.
"
Pat Rushton
SVP Supply Chain
The Tharpe Robbins Company

The initial setup was very, very simple. It resulted in free money that we were not getting otherwise, so it's definitely worthwhile. Ultimately, that experience and satisfaction with Sifted were what kept us around for the additional offerings."
William Solomon
Senior Director of Products and Special Products
eSigns.com

Want to get your shipping data in order?
We're here to do the heavy lifting.